Twentieth Annual Workshop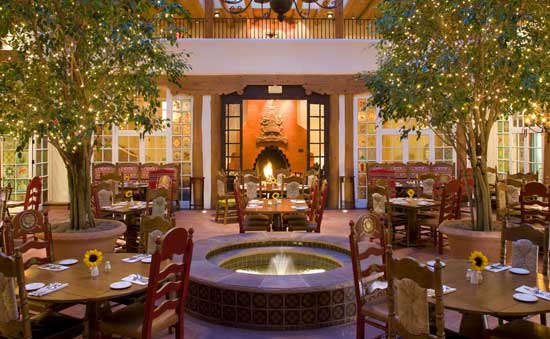 Start Date: Feb 22, 2018 - 12:00am
End Date: Feb 24, 2018 - 12:00am
Host: Center for Quantum Information and Control (CQuIC)
Location: Santa Fe, New Mexico
Accommodations
La Fonda on the Plaza
100 E San Francisco St
Santa Fe, NM 87501
1 505 982-5511
A block of rooms has been reserved for SQuInT participants at La Fonda on the Santa Fe Plaza, a short walk from the train station. Accommodations are not included in the conference fees.
Getting to and around Santa Fe
There is a shuttle from the Albuquerque Airport to Santa Fe and back:
Their check-in counter is located inside the airport at the Baggage Claim Level across from Southwest's Baggage Carousel #3. For reservations, call: 1-888-775-5696 or visit:
Sandia Shuttle Express
There is a rail line between downtown Albuquerque and Santa Fe:
New Mexico Rail Runner
which connects to the Albuquerque airport:
New Mexico Rail Runner - Airport
For other travel options, see
Visiting Santa Fe
About SQuInT
SQuInT is a consortium of universities, national labs, and industrial labs, with concentration in the southwestern United States. The SQuInT meeting has a strong tradition of mixing invited talks from world-class leading researchers with talks by junior researchers across the SQuInT network, to promote an interactive environment.
The meeting brings together the broad community of researchers in Quantum Information Science, including experimental physicists, theorists, and computer scientists.
The 20th Annual SQuInT Workshop is being organized by the Center for Quantum Information and Control (CQuIC).